Yet More Retro Sci-Fi Robots
The Evil Dr. Diablo D. TaZman and the Blendbot of Doom!
The Scourge of the Galaxy, Dr. Diablo D. TaZman, strikes fear in the hearts of rodents everywhere. The mad genius has constructed a maniacal weapon that can not only crush planets but blend, chop, and puree them as well.
Mick Reasor
Gouache on paper
2.5 x 3.5 inches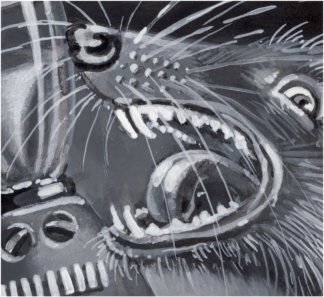 Enlarged