Ethel Merman (plus Trim Bits®)
You'll be swell! You'll be great! Gonna have the whole world on a plate!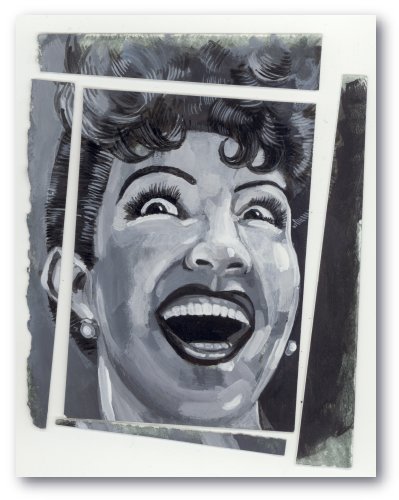 Mick Reasor
Gouache on paper
2.5 x 3.5 inches
Included are the tasty bits trimmed from the finished painting. With very few exception these bits are simply discarded and enter the solid waste stream. In this very special auction you will receive the trimmed card and the Trim Bits® for one low price! What will YOU do with the bits? The possibilities are endless.
Enlarged